Guided tours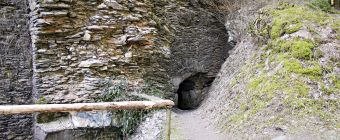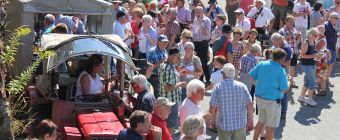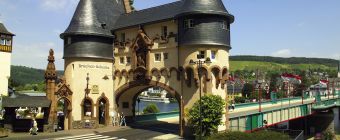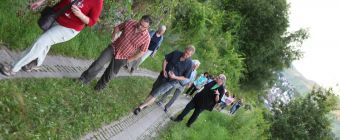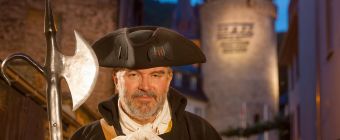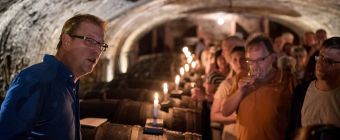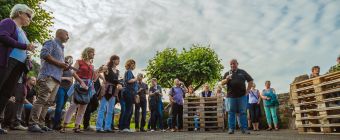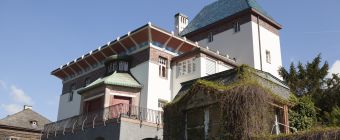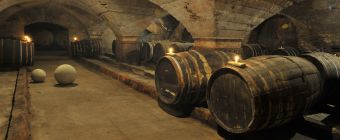 The experienced guides know Traben-Trarbach by heart, tell interesting stories about the sights and show guests and inhabitants alike the beauty of Traben-Trarbach. There are several guided theme tours to choose from: Do you want to focus on the Art Nouvelle? Do you want to know more about the castle ruins of Mont Royal, explore the old town or get to know how Traben-Trarbach became second largest wine trading place of Europe?
We can offer you special group packages designed for your individual taste.
Excursion into the Underground of Traben-Trarbach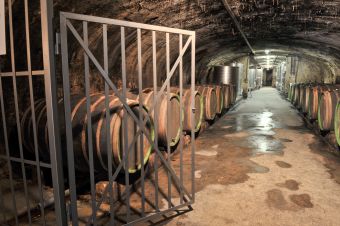 As Traben-Trarbach was once considered to be, together with Bordeaux, the largest wine trading city in Europe, extensive sections of the city feature corresponding underground vaults, some of them multistoried and up to 120 meters long, a highlight of these dimensions not to be found in any other Mosel community. During this "unique city tour", you will learn about many interesting aspects of wine and the wine making process.
You are welcome to book a glass of wine with the winegrower at the end of the tour for 2.50 euros per person.
Duration: app. 1.5 hours
Costs: 90 Euros (english)*
Number of participants: max. 25 people
* Guided tours from 2022: + €10.00
Please note the following:
3G rule: proof of vaccinated, recovered, tested must be presented
prior reservation and contact details at the Tourist Information Office are required
masks are compulsory in the cellars (FFP2 or OP mask), no masks are compulsory in the outdoor area
compliance with the minimum distance
City Tour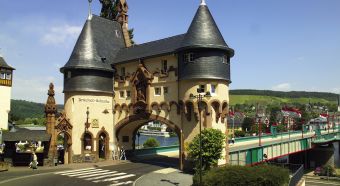 With an experienced city guide, you can learn all kinds of interesting things about the history of Traben-Trarbach.
Duration: app. 1.5 hours
Costs: 70 Euros*
* Guided tours from 2022: + €10.00
Night Watchman Tour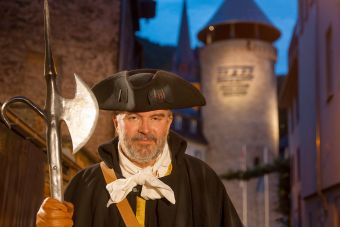 A Night Watchman Tour through the historic old town of Traben-Trarbach. The night watchman takes you on an adventurous evening discovery tour through Traben-Trarbach following the traces of medieval times.
Duration: app. 1.5 hours
Costs: 70 Euros*
* Guided tours from 2022: + €10.00
Art nouveau - On the trail of the Belle Epoque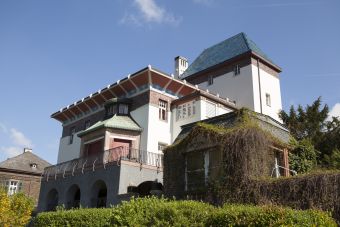 In Traben-Trarbach Bruno Möhring learned to love the Mosel landscape and became acquainted with the leading Mosel wine dealers. New orders soon followed and many unique buildings were designed by him which are still in excellent condition today like the Romantik Jugendstil Hotel "Bellevue", Villa Huesgen and Villa Nollen on the Traben Mosel shore, Bridge gate on the Mosel bridge in Trarbach and the Julius Kayser Winery in Trarbach.
Duration: app. 1.5 hours
Costs: 70 Euros*
* Guided tours from 2022: + €10.00
Mont Royal Tour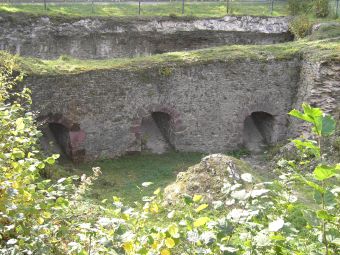 Whoever is interested in the history of the region and would like to stroll through a unique, historic site should take a hike through the fortress ruins of Mont Royal.
Duration: app. 1.5 hours
Costs: 70 Euros*
* Guided tours from 2022: + €10.00
Additional group tours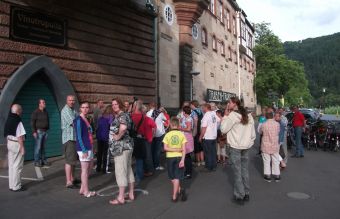 From Art Nouveau to the Underworld:
Guided tour above and below ground through cellar vaults and the Art Nouveau city.
duration: 2.5 hours
costs: 120,00 €*
Combi City and Underworld:
Guided tour above and below ground through cellar vaults and the Moselle city.
duration: 2,5 hours
costs: 120,00 €*
Number of participants: max. 25 people
* Guided tours from 2022: + €10.00
Booking request / terms and conditions