Moselle cycle paths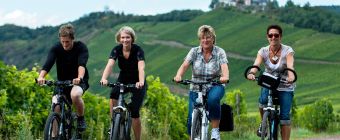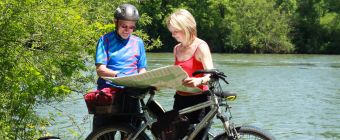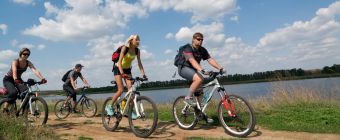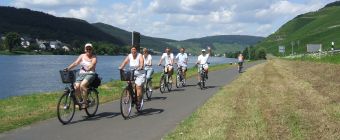 From Thionville to Koblenz
The Moselle Cycle Trail follows the Moselle with all its turns and loops and varying landscapes, mostly close to its shores. Sections of separate trails alternate with cycle lanes on roads as well as roads through towns with or without cycle lanes. Almost everywhere there are cycle lanes on both sides of the river, one of which is designated as the main route. A multitude of bridges invite you to tours as long as you choose, to the right and left of the Moselle.
In France, you can now follow the Moselle on cycling trails from Thionville all the way to Metz. However, up to the source in the Vosges, one mainly has to use roads, as only some sections have cycle lanes.


Difficulty:
The Moselle Cycle Trail is suitable for everyone, including families. Create a cycle tour that's as easy and as long as you want it to be.
Terrain:
The route follows the Moselle through predominantly level countryside. It is suitable for children, cycle trailers and tandem bikes, though restrictions apply in some sections. Asphalt is the main surface, with some paved or gravel paths.
Signage

Downloads