Our guided tours and dates
Excursion into the Underground of Traben-Trarbach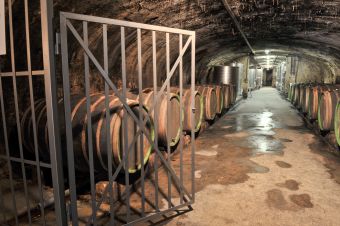 As Traben-Trarbach was once considered to be, together with Bordeaux, the largest wine trading city in Europe, extensive sections of the city feature corresponding underground vaults, some of them multistoried and up to 120 meters long, a highlight of these dimensions not to be found in any other Mosel community. During this "unique city tour", you will learn about many interesting aspects of wine and the wine making process.
Duration: app. 1.5h
Cost: 12 € p.p. incl. a glass of wine / grape juice, children from 6 to 15 years 6 €
City Tour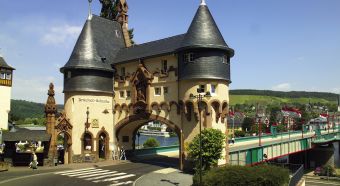 With an experienced city guide, you can learn all kinds of interesting things about the history of Traben-Trarbach.

.
Duration: app. 1.5h
Costs: 7 € p.p.* / * children from 6 to 15 years: 3,50 €
Night Watchman Tour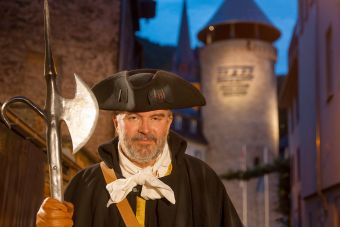 A Night Watchman Tour through the historic old town of Traben-Trarbach. The night watchman takes you on an adventurous evening discovery tour through Traben-Trarbach following the traces of medieval times.
Duration: app. 1.5h
Costs: 7 € p.p. * / *children from 6 to 15 years: 3,50 €
NEW: Wine architecture walk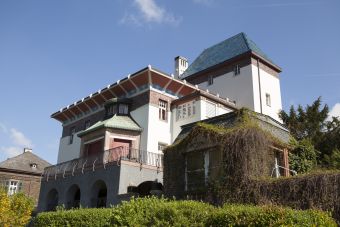 In Traben-Trarbach Bruno Möhring learned to love the Mosel landscape and became acquainted with the leading Mosel wine dealers. New orders soon followed and many unique buildings were designed by him which are still in excellent condition today like the Romantik Jugendstil Hotel "Bellevue", Villa Huesgen and Villa Nollen on the Traben Mosel shore, Bridge gate on the Mosel bridge in Trarbach and the Julius Kayser Winery (today Mosel-Castell) in Trarbach. Discover the treasures and exciting history of the former wine trading metropolis on this wine architecture walk and finally dive into one of our underworld cellars.
Duration: app. 1.75h
Costs: 15 € p.p. incl. Secco-to-go, wine glass and glass holder * / * children from 6 to 15 years: 6,00 €
Dates
May to end of October: the first and third Sunday of the month at 11.00 a.m.
"Explorer Tour" - Experience the exciting history of a former fortress complex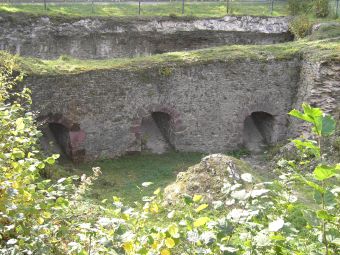 On this circular walk you will experience the exciting history of the former, mighty fortress of Mont Royal, which was built by the Sun King Louis XIV in 1687 by his ingenious master builder Vauban on the peninsula mountain high above Traben. Destroyed by the French in 1698, it was not until the last century that excavations were carried out on Mont Royal using original plans from Paris archives.
Equipped with flashlights, you will walk with our guide through the ruins of the fortress and discover the remaining remains of the massive walls, casemates and cellar vaults.
Duration: app. 1.5h
Costs: 9 € p.p. * / * children from 6 to 15 years: 4,50 €
*includes information on culture and history as well as equipment (flashlight).
Meeting point: parking lot opposite the glider field
Please make sure you wear good or sturdy shoes - participation is at your own risk.