An excursion of a subterranean nature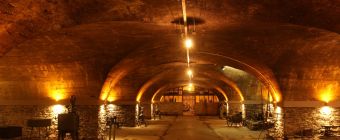 Weingut Carl Emert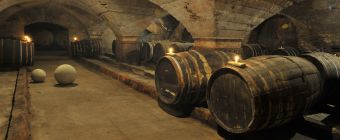 Ehemalige Weinkellerei Oscar Graff, danach Müller-Melsheimer, heute: "Die Graifen"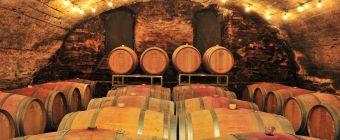 Dreigiebelhaus-Kellerei, jetzt Weingut Louis Klein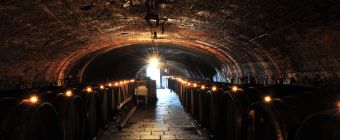 Schaffnei und Keller des Kirchenweingutes Wolf, seit 2001 Öko-Weigut Markus Boor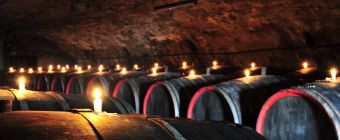 Ehemalige Weinkellereien Böcking und Langguth, jetzt Weingut Böcking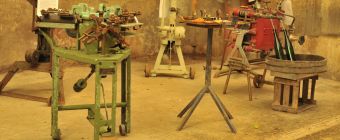 Brückenkeller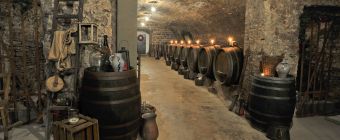 Keller "Alte Zunftscheune"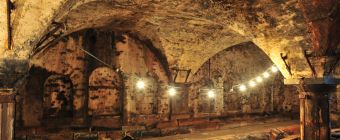 Ehemalige Weinkellerei Schmoll & Boerner, jetzt Getränkegroßhandel Krempel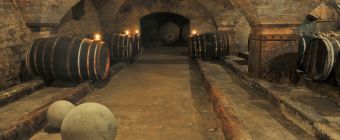 Ehemalige Weinkellerei Oscar Graff, danach Müller-Melsheimer, heute: "Die Graifen"
Traben-Trarbach: Europe's second largest wine trading centre
Around 1900, Traben-Trarbach was one of the most important wine trading towns. It is worth noting that at that time the art nouveau town on the Moselle was the second largest wine trading centre in Europe after the French city of Bordeaux. The reason for this extraordinary status was the great demand for Riesling wines and their export to the United Kingdom and overseas in particular. This soon led to the foundation of more than 100 wine companies.
Cellar construction in the city centre
For this reason, in the second half of the 19th century the capacity of the wine cellars in Traben-Trarbach was increased and, as the only town on the Moselle, cellars were built underneath large areas of the town centre, some with vaults over 100 metres long.
Exciting discovery of history
As part of a guided tour offered throughout the year through the "Traben-Trarbach Underworld", you will have the opportunity to visit various, separate, historical cellars. In the mystical semi-darkness, you will learn exciting facts about the history of historical viticulture and the old cellar technology as well as interesting facts about the cellar economy and the wine trade from that time and today.
"The Traben-Trarbach Underworld" today
Some of these cellars are also available for festivities, concerts and the like, and invite visitors to taste wine and enjoy culinary delights in historic walls during certain events. This includes the annual "Moselle Wine and Christmas Market" - the Christmas market in the Traben-Trarbach Underworld.
Excursion into the Underground of Traben-Trarbach:
Easter until end of July: friday at 5 p.m.; monday at 5 p.m.
August until end of October: friday at 5 p.m. and 6 p.m.; saturday at 11 a.m.; monday at 5 p.m.
November until Easter: The second and the last friday of the month: 5 p.m.
Duration: ca. 1.5 hours
Costs: 12 Euros including a glas of wine / grape juice, Children from 6 to 15 years 6 €
Group tours:
on request for groups up to 25 people
costs: 100 Euro (english/dutch)
group tours can be amended as accessible for handicaped groups