An excursion of a subterranean nature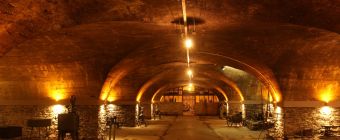 Weingut Carl Emert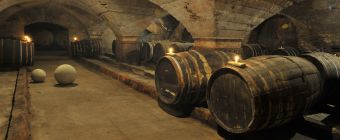 Ehemalige Weinkellerei Oscar Graff, danach Müller-Melsheimer, heute: "Die Graifen"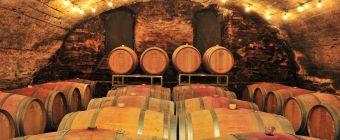 Dreigiebelhaus-Kellerei, jetzt Weingut Louis Klein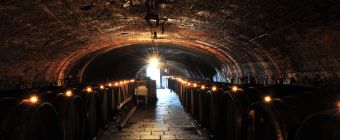 Schaffnei und Keller des Kirchenweingutes Wolf, seit 2001 Öko-Weigut Markus Boor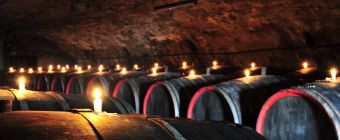 Ehemalige Weinkellereien Böcking und Langguth, jetzt Weingut Böcking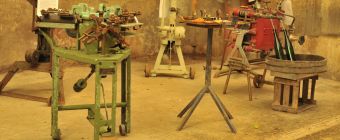 Brückenkeller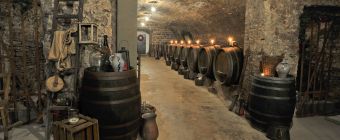 Keller "Alte Zunftscheune"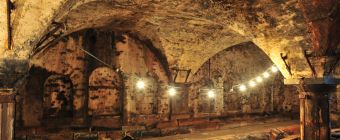 Ehemalige Weinkellerei Schmoll & Boerner, jetzt Getränkegroßhandel Krempel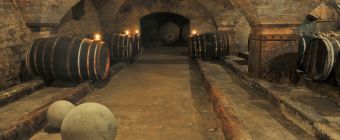 Ehemalige Weinkellerei Oscar Graff, danach Müller-Melsheimer, heute: "Die Graifen"
Around 1900, Traben-Trarbach was one of the most important wine trading towns. It is worth noting that at that time the art nouveau town on the Moselle was the second largest wine trading centre in Europe after the French city of Bordeaux. The reason for this extraordinary status was the great demand for Riesling wines and their export to the United Kingdom and overseas in particular. This soon led to the foundation of more than 100 wine companies. For this reason, in the second half of the 19th century the capacity of the wine cellars in Traben-Trarbach was increased and, as the only town on the Moselle, cellars were built underneath large areas of the town centre, some several stories deep and with over 100 metre-long vaults. It is a very special experience to enter a cellar on the bank of the Moselle, pass underneath various buildings, perhaps even a main road, only to re-appear in a garden or a vineyard. If you go on a subterranean tour through the mystical semi-darkness of the underworld of Traben-Trarbach and the cellar vaults you will discover the exciting history of traditional viticulture and the ancient cellar technique that produces the finest wine in the world, the Riesling.
Excursion into the Underground of Traben-Trarbach:
Easter until end of July: friday at 5 p.m.; monday at 5 p.m.
August until end of September: friday at 5 p.m. and 6 p.m.; saturday at 11 a.m.; monday at 5 p.m.
October: friday at 5 p.m. and 7 p.m.; saturday at 11 a.m.; monday at 5 p.m.
November until Easter: The second and the last friday of the month: 5 p.m.
Duration: ca. 1.5 hours
Costs: 10 Euros including a glas of wine / grape juice, Children from 6 to 15 years 5 €
Please note the following:
obligation to wear masks (FFP2 or OP mask)
compliance with minimum distance
Group tours:
on request for groups up to 25 people
costs: 100 Euro (english/dutch)
group tours can be amended as accessible for handicaped groups